Automation of nitrogen removal from wastewater
Safely comply with limit values, ensure stable plant operation and optimize energy consumption
Optimum nitrogen reduction requires optimum coordination of the nitrification and denitrification processes. On the one hand, this involves controlling oxygenation during sludge activation in accordance with the load and the individual limit values. On the other hand, it involves coordinating the duration of the nitrification and denitrification phases. Our Liquiline Control system will assist you here, ensuring that nitrogen is removed and optimizing the amount of energy required to do so.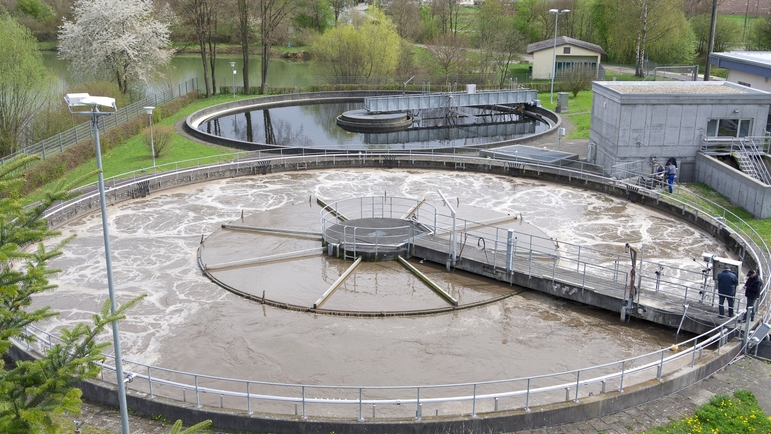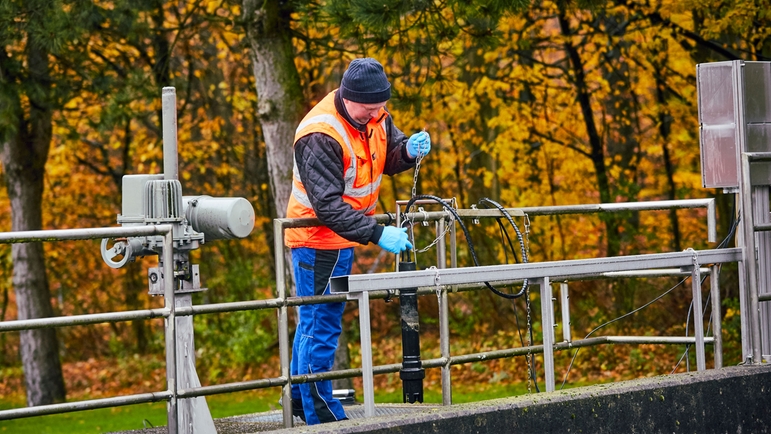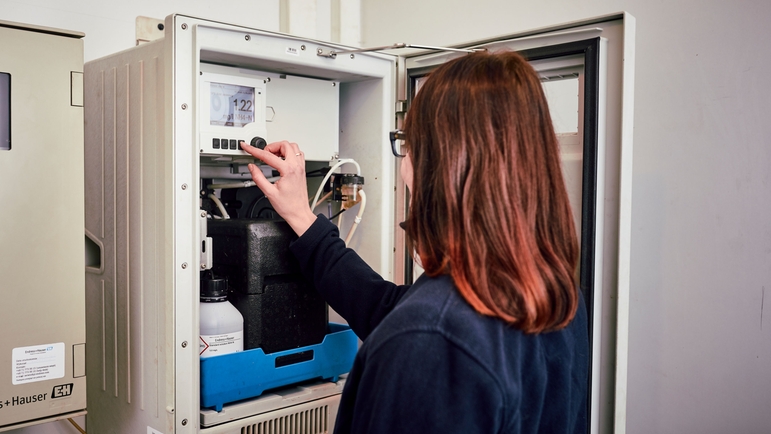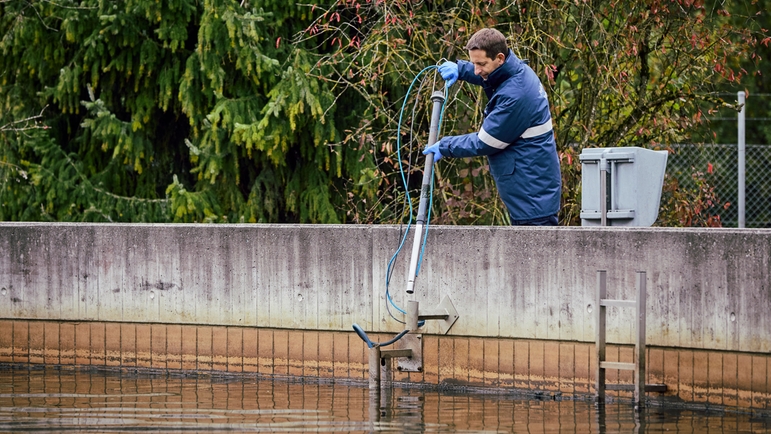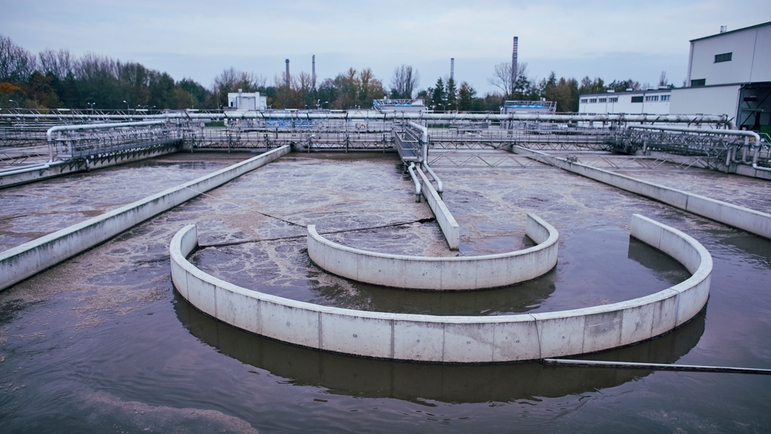 Challenges of nitrogen reduction
The main components of nitrogen are ammonium and nitrate. In the biology of a wastewater treatment plant, bacteria convert the ammonium to nitrate through the addition of oxygen (nitrification). This continues until there is (almost) no ammonium left.
Other bacteria then convert the nitrate to molecular nitrogen (denitrification). This simply escapes into the atmosphere and is therefore eliminated from the wastewater. Incidentally, no more oxygen is added during the denitrification process. This to ensure that the bacteria consume the oxygen present in the nitrate.
The key issue is to establish when and how much oxygen is required for nitrification in order to achieve an optimum level of nitrogen reduction. The oxygen is injected into the aeration basin using compressors. These require enormous amounts of electricity – up to 70% of the entire energy requirement of a plant. If too much oxygen is added, energy and money are wasted. If too little is added, the outlet values deteriorate.
Automated nitrogen reduction using the Liquiline Control
The Liquiline Control system can control the reduction of ammonium and nitrate based on the influent load. Depending on the nutrient concentration, the system controls the influx of air into the aeration basin, e.g. by regulating the speed of the compressors. This is regardless of whether the biological phase is operated continuously or intermittently.
The measured values taken into account are oxygen in the nitrification phase, ammonium (and nitrate, if necessary) in the transition zones as well as the quantity of wastewater currently flowing through the wastewater treatment plant. The transition zones include the zones between the nitrification and denitrification phases as well as the zones at the inlet and outlet of the biological phase.
The target oxygen value, and therefore the influx of air into the aeration basin, is adapted dynamically to fluctuations in the influent load. At nighttime, during low-load phases, only a small amount of air is injected; during load peaks, such as surges during wet weather, more air is injected. In the case of intermittently operated plants, minimum times or the nitrification and denitrification phases are also taken into account.
Fordele
Safe compliance with your prescribed outlet values - even during high load peaks

High transparency and easy handling of the nitrogen removal process

Energy optimized operation of your wastewater treatment plant

The automatic adjustment of the oxygen target value in your aeration basin ensures ideal nitrification and denitrification times

Simultaneous control of several biological phases that can be operated on a continuous or intermittent basis
Enkle produkter

Nemme at vælge, installere og betjene
Teknisk ydeevne
Enkelhed
Standardprodukter

Pålidelige og robuste med lav vedligeholdelse
Teknisk ydeevne
Enkelhed
Avancerede produkter

Funktionelle og praktiske
Teknisk ydeevne
Enkelhed
Specialiserede produkter

Designet til krævende applikationer
Teknisk ydeevne
Enkelhed
FLEX valg
Teknisk ydeevne
Enkelhed

Fundamental

Få dækket dine basale målebehov

Teknisk ydeevne

Enkelhed

Lean

Administrer nemt dine kerneprocesser

Teknisk ydeevne

Enkelhed

Extended

Optimer dine processer med innovative teknologier

Teknisk ydeevne

Enkelhed

Xpert

Til de mest udfordrende applikationer

Teknisk ydeevne

Enkelhed