Drinking water quality monitoring
Water quality and safety ensured by innovative instrumentation, analysis and maintenance solutions
Drinking water quality and safety are more complex to sustain as water scarcity intensifies worldwide. Raw water abstraction from wells, springs and rivers
must be monitored to avoid irreversible damage to the local water balance. Micropollutants and other contaminants are increasing the complexity
of making water potable when safety standards and risk management systems have never been stricter. Our innovative instrumentation, analysis and maintenance solutions empower active water safety.
How we can help
Offering complete measurement, analysis and maintenance solutions to meet automation and monitoring goals, our portfolio facilitates advanced quality management in water abstraction, treatment and distribution, including documentation management, instrument verification, and maintenance strategies, for optimal risk management and water safety.
Complete container solutions for optimal water body monitoring

Extensive portfolio to support accuracy in most water treatment measuring tasks

Robust solutions for online analysis tasks and remote controlled solutions for periphery plant sections

Intelligent technologies to enable critical control point identification and monitoring and by extension optimization of maintenance, calibration and verification
The drinking water treatment process in detail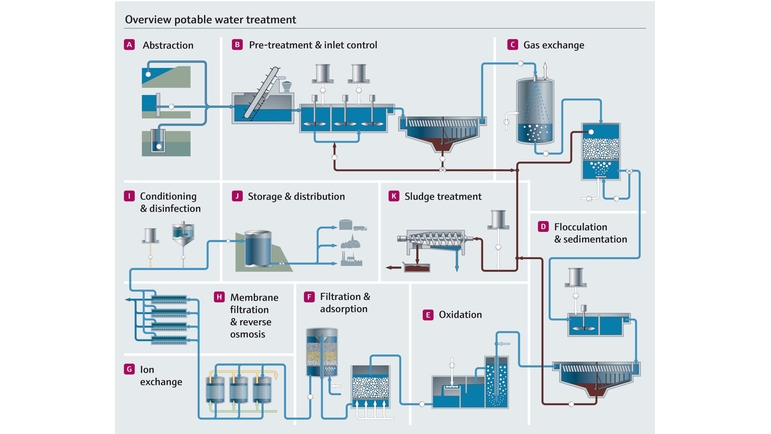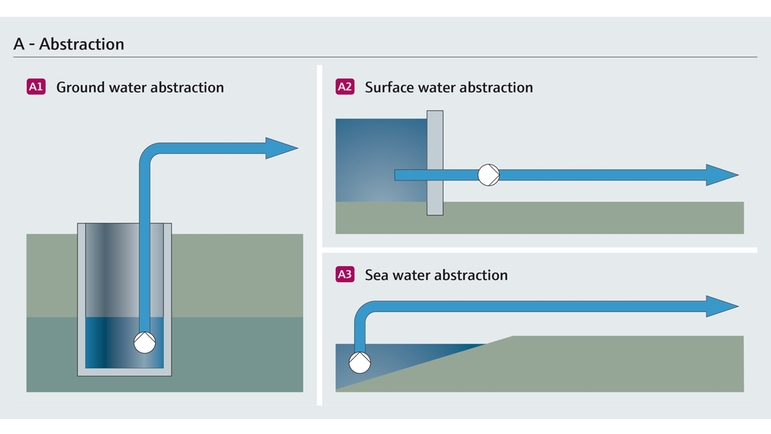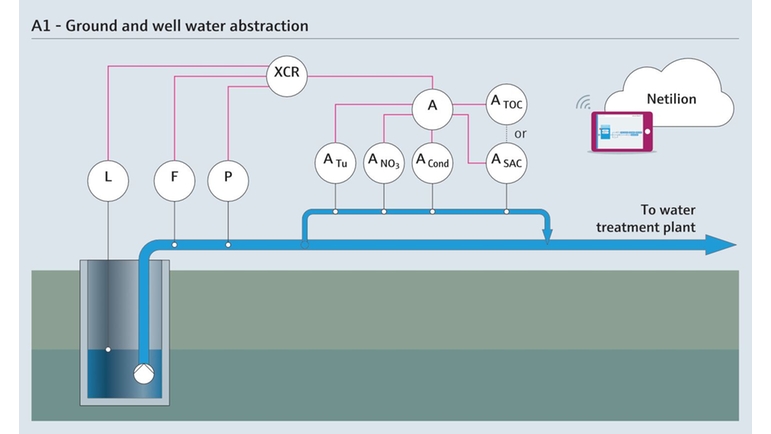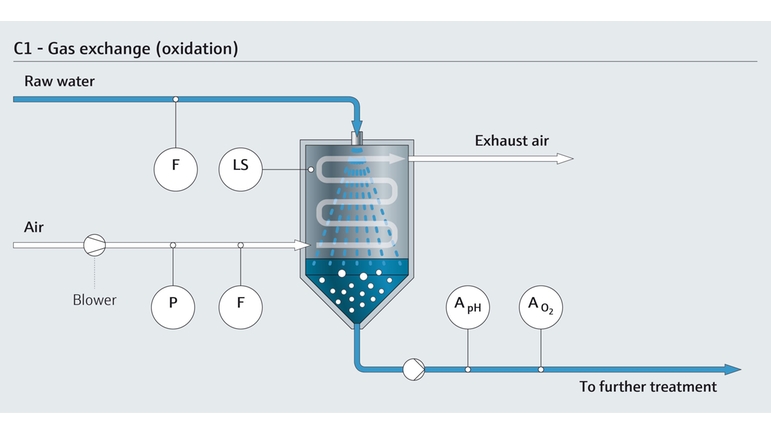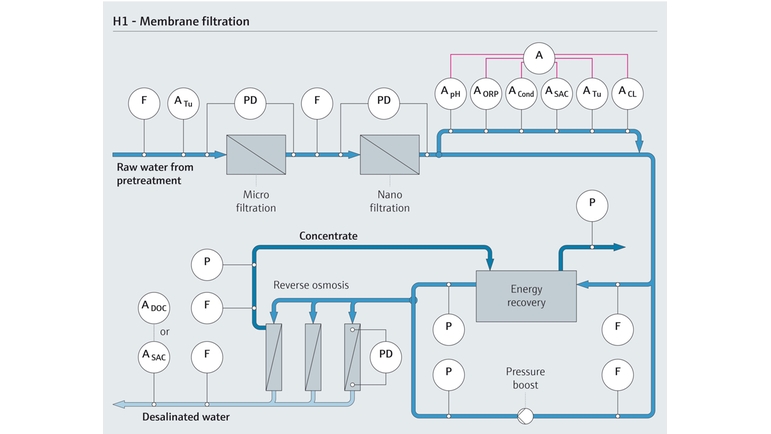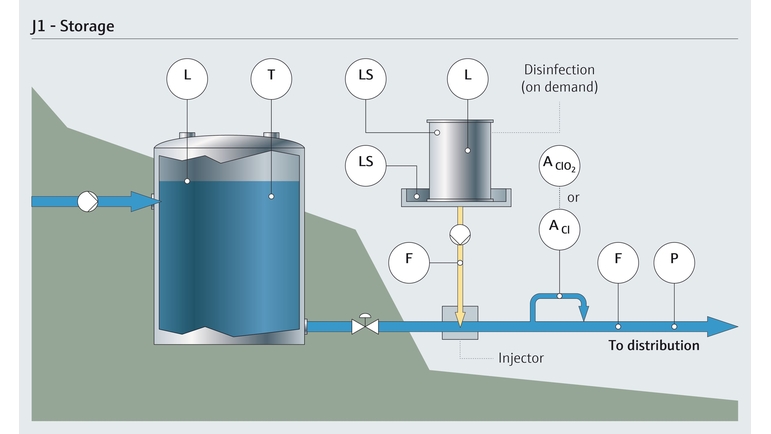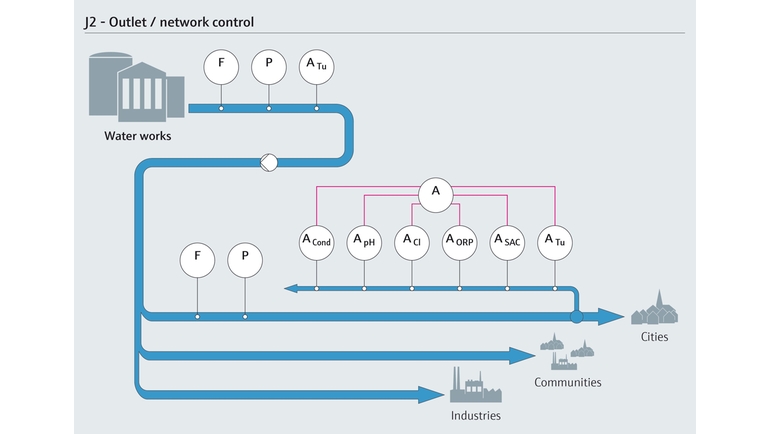 Meet our expert
"Jeg er virkelig nysgerrig efter at kende og forstå processerne og være med til at optimere vandbehandling. Jeg bruger en del tid sammen med kunden for at drøfte muligheder med dem og hjælpe dem med at forbedre processen."
Fordele
Clean drinking water is one of life's essentials. That's why water plant operators carry a special responsibility. To fulfill this responsibility they need a partner they can always trust. Endress+Hauser is a family-owned company of more than 60 years. We are focused on creating sustainable relationships with our customers from all over the world. Rely on our innovative drinking water quality monitoring solutions to protect our water sources and drinking water supply.
40%

longer service life of our digital sensors

250,000

digital analytical sensors installed worldwide

3 million

Proline Promag electromagnetic flowmeters

sold worldwide in a wide range of applications since launch 1977
Succeshistorier
Build-up monitoring

A water treatment plant in Germany faced the problem of unexpected downtime due to clogged water wells. With Heartbeat Technology build-up index the customer now monitors iron build-up in his process.
Enkle produkter

Nemme at vælge, installere og betjene
Teknisk ydeevne
Enkelhed
Standardprodukter

Pålidelige og robuste med lav vedligeholdelse
Teknisk ydeevne
Enkelhed
Avancerede produkter

Funktionelle og praktiske
Teknisk ydeevne
Enkelhed
Specialiserede produkter

Designet til krævende applikationer
Teknisk ydeevne
Enkelhed
FLEX valg
Teknisk ydeevne
Enkelhed

Fundamental

Få dækket dine basale målebehov

Teknisk ydeevne

Enkelhed

Lean

Administrer nemt dine kerneprocesser

Teknisk ydeevne

Enkelhed

Extended

Optimer dine processer med innovative teknologier

Teknisk ydeevne

Enkelhed

Xpert

Til de mest udfordrende applikationer

Teknisk ydeevne

Enkelhed
Vandsikkerhed

Bedre drikkevandssikkerhed med membranfiltrering i vandbehandlingen

Øg tilgængeligheden og kvaliteten for jeres vandbehandlingsprocesser med membranfiltrering takket være intelligente måleløsninger fra Endress+Hauser.

Læs hele historien

Vandsikkerhed

Water and wastewater treatment plant services

Explore our water and wastewater treatment plant services – from commissioning and verification up to maintenance of process instrumentation

Læs hele historien