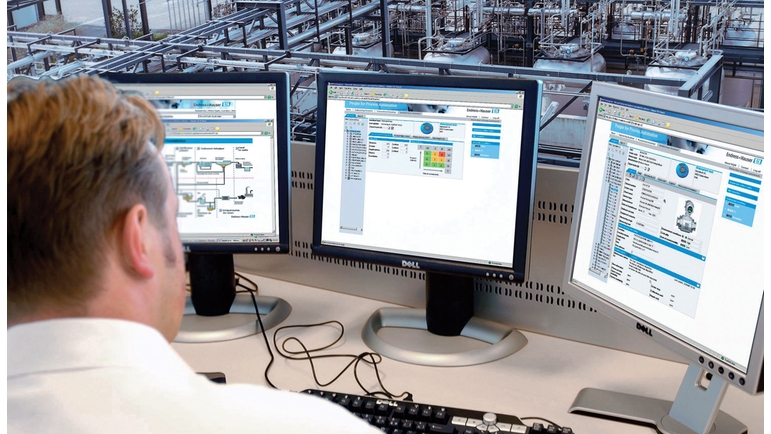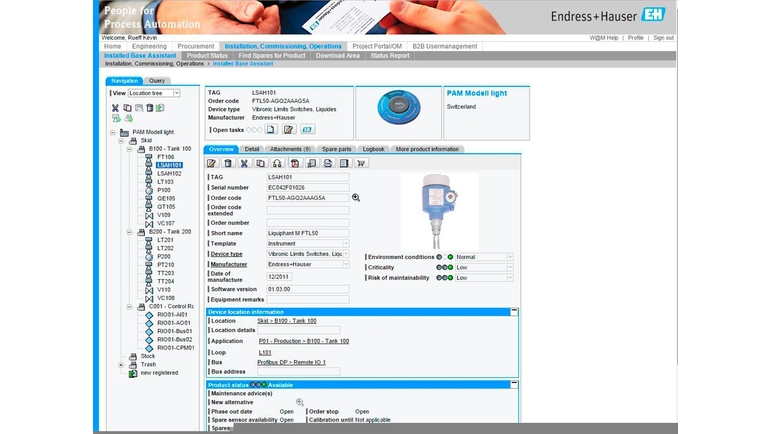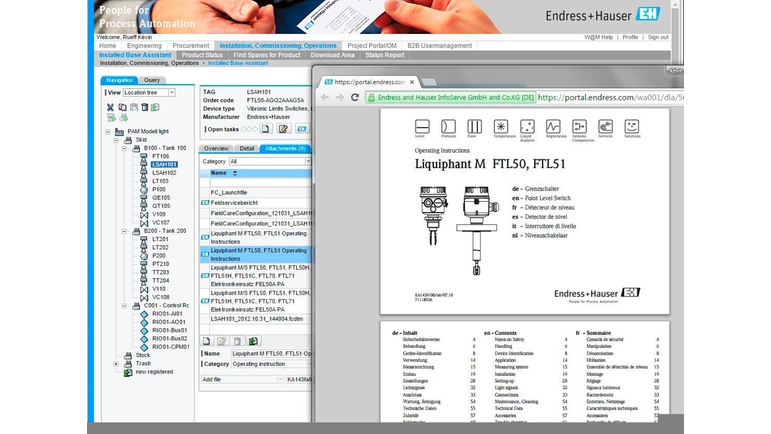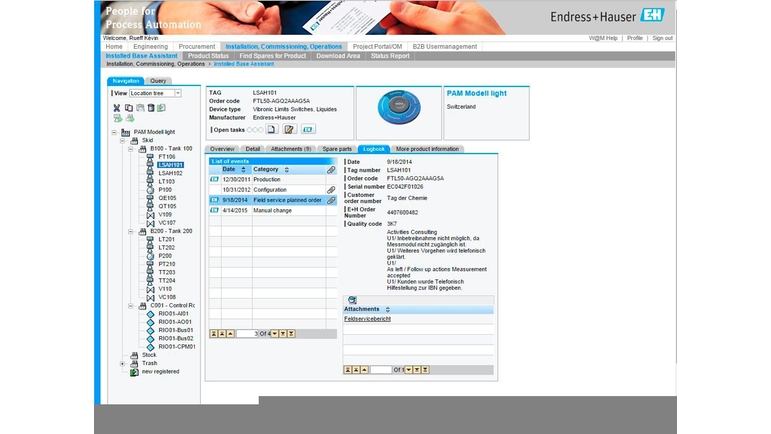 Effective management of your installed base throughout your asset's life cycle
The web-based W@M Portal allows data monitoring of your process, permitting proactive maintenance of your devices. You get fast access to critical information, such as spare parts, product availability and reports. Quick access to the right information speeds up your processes, such as repair or replacement on an instrument or downloading certificates for inspections. Furthermore, the pre-filled data available allows reliable planning of your maintenance events.
Hurtigvalg
Vælg blandt de foreslåede muligheder
Individuel konfiguration
Fortsæt dit valg blandt alle muligheder
Fordele

Pre-filled asset information for Endress+Hauser devices because of online connection to Endress+Hauser's product database

Minimized plant downtime and errors thanks to quick access to asset information around-the-clock

Information and documentation for...
Anvendelsesområde

W@M Portal, a flexible solution for several applications

W@M Portal is Endress+Hauser's online platform (hosted application) for asset information management. The web based portal provides pre-filled information for Endress+Hauser devices and allows...
Downloads
Styring af anlægsaktiver

Er du i stand til at reagere hurtigt på defekter og funktionsfejl for enheder? Det er bare ét aspekt af anlægsdrift, hvor vores løsninger giver væsentlige forbedringer og reducerer driftsomkostningerne.

W@M Portal og W@M Enterprise

Som en del af Endress+Hausers W@M Life Cycle Management hjælper den webbaserede W@M Portal og W@M Enterprise med i fuld udstrækning og nemt at administrere tekniske og driftsmæssige oplysninger.