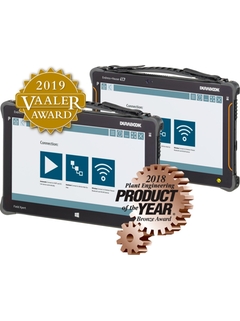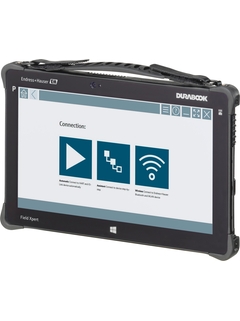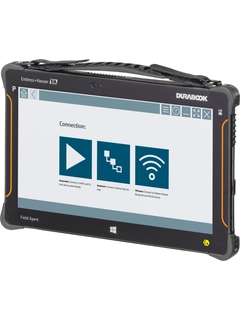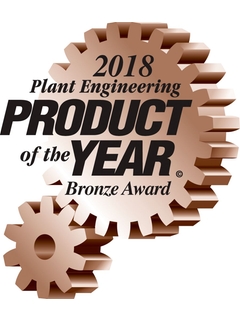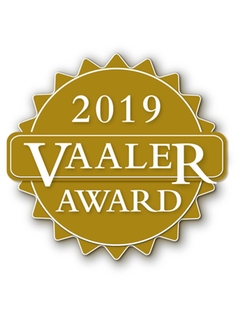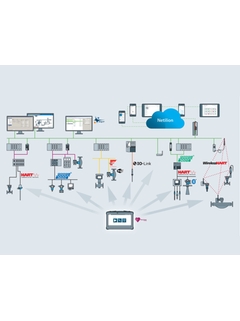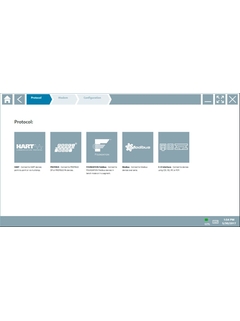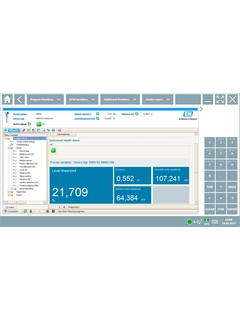 Oversigt over specifikationer
Input

Camera:
• 5 MP camera on the back with auto focus and LED flash with 1500 mcd
• 2 MP camera on the front
Scanner:
• 1D/2D barcode scanner
Anvendelsesområde
The Field Xpert SMT70 tablet PC for device configuration enables mobile plant asset management in hazardous (Ex zone 2) and non-hazardous areas. It is suitable for commissioning and maintenance staff to manage Endress+Hauser and third-party field instruments with a digital communication interface and documents the progress of the work.
The SMT70 is designed as a complete solution, comes with a pre-installed driver library and is an easy-to-use, touch-enabled tool for managing devices throughout their entire life cycle.
Fordele
High-performance, robust tablet with large 11.6" display and a battery runtime of up to 14 hours.

Touch-enabled device configuration software with a direct link to the Netilion Platform for optimized plant asset management.

Pre-installed device driver libraries for all of the important industrial protocols.

Fast connection to devices with a single click thanks to automatic hardware detection, Online application software and DTM/Drivers update service offers new functionality and maximum security.

Integrated Heartbeat Verification incl. PDF documentation.

Connection to Endress+Hauser Bluetooth and WLAN devices - perfect for difficult-to-access instruments.

Recommendation: The Library application is a valuable supplement for Field Xpert. Library saves and organizes all your documents generated with Field Xpert in the Endress+Hauser Cloud making everything safe, up to date and available everywhere.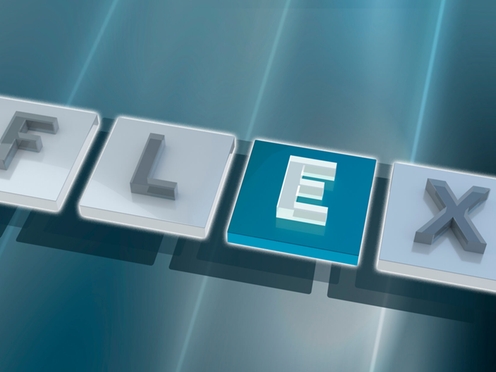 Enkle produkter

Nemme at vælge, installere og betjene
Teknisk ydeevne
Enkelhed
Standardprodukter

Pålidelige og robuste med lav vedligeholdelse
Teknisk ydeevne
Enkelhed
Avancerede produkter

Funktionelle og praktiske
Teknisk ydeevne
Enkelhed
Specialiserede produkter

Designet til krævende applikationer
Teknisk ydeevne
Enkelhed
FLEX valg
Teknisk ydeevne
Enkelhed

Fundamental

Få dækket dine basale målebehov

Teknisk ydeevne

Enkelhed

Lean

Administrer nemt dine kerneprocesser

Teknisk ydeevne

Enkelhed

Extended

Optimer dine processer med innovative teknologier

Teknisk ydeevne

Enkelhed

Xpert

Til de mest udfordrende applikationer

Teknisk ydeevne

Enkelhed
Loading alternative products
Måske også interessant for dig
Gå til softwareportalen

Software, opdateringer og komplette enhedsdriverbiblioteker kan downloades på softwareportalen. Softwareportalen gør det også muligt at aktivere dit softwareprodukt og administrere softwarelicenser.