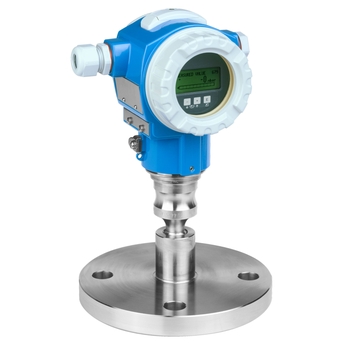 Indlæser pris
Priser er midlertidigt utilgængelige
Price on request
aktiverer pris
pris: information ønskes
Oversigt over specifikationer
Accuracy

0,075% + influence of diaphragm seal

Process temperature

-70°C...400°C
(-94°F...752°F)

Pressure measuring range

400 mbar...400 bar
(6 psi...6000 psi)

Process pressure / max. overpressure limit

Main wetted parts

Alloy C276
316L
Monel
Tantalum
PTFE-Foil

Max. measurement distance

Material process membrane

316L, AlloyC,
Tantal
Rhodium> Gold
PTFE

Measuring cell

400 mbar...400 bar
(6 psi...6000 psi)
relative/ absolute
Anvendelsesområde
The Cerabar PMP75 digital pressure transmitter with metal diaphragm seal is typically used in process and hygiene applications for pressure, level, volume or mass measurement in liquids or gases. Suitable for high pressure as well as extreme process temperature applications from -70 up to +400°C (-94 to 750°F). Quick Setup with adjustable measuring range allows simple commissioning, reduces costs and saves time. Designed according to IEC 61508 for use in SIL2/3 safety applications.
Two chamber aluminum or stainless steel (316L) housing.
Process connections: Threads, flanges or hygienic connections

Process temperature: -70 to +400°C (-94 to +752°F)

Pressure: -1/0 up to 400bar (-15/0 up to +6,000psi)

Accuracy: ±0.075%

International explosion protection certificates, overfill prevention WHG, SIL, hygienic approvals, marine approvals
Fordele
Large variety of different process connections and membrane materials

New TempC Membrane minimizes influences of ambient and process temperature fluctuations

HistoROM data management concept for fast and easy commissioning, maintenance and diagnostics

Easy menu-guided commissioning via local display, 4 to 20mA with HART, PROFIBUS PA, FOUNDATION Fieldbus

Highest safety due to gas tight feedthrough with capabilities up to SIL2/3, certified to IEC 61508

Cost savings with modular concept for easy replacement of sensor, display or electronics

Overload-resistant and function-monitored from the measuring cell to the electronics
Videoer
Pressure measuring principle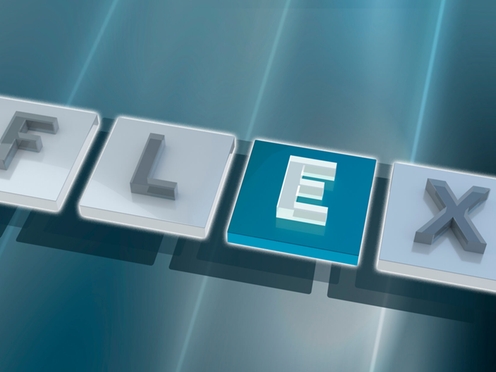 Enkle produkter

Nemme at vælge, installere og betjene
Teknisk ydeevne
Enkelhed
Standardprodukter

Pålidelige og robuste med lav vedligeholdelse
Teknisk ydeevne
Enkelhed
Avancerede produkter

Funktionelle og praktiske
Teknisk ydeevne
Enkelhed
Specialiserede produkter

Designet til krævende applikationer
Teknisk ydeevne
Enkelhed
FLEX valg
Teknisk ydeevne
Enkelhed

Fundamental

Få dækket dine basale målebehov

Teknisk ydeevne

Enkelhed

Lean

Administrer nemt dine kerneprocesser

Teknisk ydeevne

Enkelhed

Extended

Optimer dine processer med innovative teknologier

Teknisk ydeevne

Enkelhed

Xpert

Til de mest udfordrende applikationer

Teknisk ydeevne

Enkelhed
Loading alternative products
Succeshistorier
Time saved, safety increased

Employees of Returkraft regularly have to fulfill and document all requirements of the SIL measuring points in the plant.
Measuring principle

Absolute and gauge pressure

Characteristic

Digital transmitter with piezoresistive sensor and diaphragm seal
Modular transmitter
Long term stability
Minimum oil volume process connection
Enhanced safety via self diagnostic functions
Secondary process barrier

Supply voltage

4...20 mA HART
10,5...45V DC (Non Ex):
Ex ia: 10,5...30V DC
PROFIBUS PA:
9...32 V DC (Non Ex)
FOUNDATION Fieldbus:
9...32 V DC (Non Ex)

Reference Accuracy

0,075% + influence of diaphragm seal

Long term stability

0.05 % of URL/ year
0.07 % of URL/ 5 years
0.1 % of URL/ 10 years

Process temperature

-70°C...400°C
(-94°F...752°F)

Ambient temperature

-50°C...85°C
(-58°F...185°F)

Measuring cell

400 mbar...400 bar
(6 psi...6000 psi)
relative/ absolute

Smallest calibratable span

Process connection

Thread:
G1/2...G2, R1/2, MNPT1/2...MNPT2, NPT1/2...NPT1
Flange:
DN25...DN100,
ASME 1"...4",
JIS 10K
Diaphragm seal

Process connection hygienic

Tri-Clamp
DIN11851
NEUMO
Varivent
SMS
DRD
Universal adapter

Material process membrane

316L, AlloyC,
Tantal
Rhodium> Gold
PTFE

Fill fluid

Silicone oil,
Inert oil,
Vegetable oil,
High temperature oil,
Low temperature oil,

Material housing

Die-cast aluminum,
AISI 316L

Communication

4...20 mA HART
PROFIBUS PA
FOUNDATION Fieldbus

Certificates / Approvals

ATEX, CSA C/US, IEC Ex, JPN Ex, INMETRO, NEPSI, EAC

Specialities

Diagnostic functions
TempC Membrane
Measuring principle

Absolute and gauge pressure

Characteristic / Application

Digital transmitter with piezoresistive sensor and diaphragm seal
Modular transmitter
Long term stability
Minimum oil volume
Enhanced safety via self diagnostic functions
Secondary process barrier

Specialities

Diagnostic functionalities
Different languages in software

Supply / Communication

4...20mA HART:
10,5...45V DC
Ex ia: 10,5...30V DC
PROFIBUS PA /
FOUNDATION Fieldbus:
9...32V DC

Accuracy

0,075% + influence of diaphragm seal

Ambient temperature

-50°C...85°C
(-58°F...185°F)

Process temperature

-70°C...400°C
(-94°F...752°F)

Process pressure / max. overpressure limit

Pressure measuring range

400 mbar...400 bar
(6 psi...6000 psi)

Main wetted parts

Alloy C276
316L
Monel
Tantalum
PTFE-Foil

Process connection

Threads
Flanges (DIN, ASME, JIS) with flush membrane
Tri-Clamp ISO02852
Hygienic connections

Max. measurement distance

Communication

4...20 mA HART
PROFIBUS PA
FOUNDATION Fieldbus

Certificates / Approvals

ATEX, FM, CSA, CSA C/US, IEC Ex, JPN Ex, INMETRO, NEPSI, EAC

Design approvals

EN 10204-3.1
NACE MR0175, MR0103

Options

HistoROM/M-Dat
4-line digital display
SS- or Aluminiumhousing
Separate housing

Application limits

Measuring cell: Metal
welded
If pressurized, possibly
use differential pressure
meas-urement with two
pressure transmitters
(electronic dp). Observe
ratio head pressure :
hydrostatic pressure
Mest downloadede
Cerabar S PMC71, PMP71, PMP75

Engelsk version - 01/2022

New version available in English

Process pressure measurement

| | | | |
| --- | --- | --- | --- |
| | EN | DA | |
| | | | |
| | | | |
| | | | |
| | | | |
| | | | |

| | |
| --- | --- |
| Sprog: | Engelsk |
| Version: | 13/01/2022 |
| Filstørrelse: | 3.7 MB |
| Filnavn: | TI00383PEN_3521-00.pdf |

General Station Beskrivelse (GSD)

General Station Description (GSD) - Cerabar S - PROFIBUS PA

Language neutral - 05/2014

New version available in English

Any, PROFIBUSSystem, Any

| | |
| --- | --- |
| Sprog: | Language neutral |
| Version: | 19/05/2014 |
| Filstørrelse: | 14 KB |
| Filnavn: | EH_PA_PR_CerabarS_0x1541_0x03_0x01_PALIB.zip |
260 dokumenter
Cerabar S PMC71, PMP71, PMP75

Engelsk version - 01/2022

New version available in English

Process pressure measurement

| | | | |
| --- | --- | --- | --- |
| | EN | DA | |
| | | | |
| | | | |
| | | | |
| | | | |
| | | | |

| | |
| --- | --- |
| Sprog: | Engelsk |
| Version: | 13/01/2022 |
| Filstørrelse: | 3.7 MB |
| Filnavn: | TI00383PEN_3521-00.pdf |

Weld-in adapter, process adapter and flanges

Engelsk version - 10/2021

New version available in English

Level and pressure measurement

| | | | |
| --- | --- | --- | --- |
| | EN | DA | |
| | | | |
| | | | |
| | | | |
| | | | |
| | | | |

| | |
| --- | --- |
| Sprog: | Engelsk |
| Version: | 28/10/2021 |
| Filstørrelse: | 2.9 MB |
| Filnavn: | TI00426FEN_2321.pdf |

Betjeningsvejledining (BA)

Cerabar S PMC71, PMP71, PMP75 PROFIBUS PA (V 04.01.zz) Operating Instructions

Betjeningsvejledining (BA)

Engelsk version - 04/2017

New version available in English

Pressure transmitter with ceramic and metal sensors Overload-resistant and function-monitored; Communication via PROFIBUSPA

| | | | |
| --- | --- | --- | --- |
| | EN | DA | |
| | | | |
| | | | |
| | | | |
| | | | |
| | | | |

| | |
| --- | --- |
| Sprog: | Engelsk |
| Version: | 03/04/2017 |
| Filstørrelse: | 3.3 MB |
| Filnavn: | BA00295PEN_1816.pdf |

Betjeningsvejledining (BA)

Cerabar S /Deltabar S /Deltapilot S Description of device functions PROFIBUS PA V04.01.zz

Betjeningsvejledining (BA)

Engelsk version - 04/2017

New version available in English

Cerabar S PMC71, PMP71, PMP75 Pressure transmitter Deltabar S FMD77, FMD78, PMD75 Differential pressure transmitter Deltapilot S FMB70 Hydrostatic pressure transmitter

| | | | |
| --- | --- | --- | --- |
| | EN | DA | |
| | | | |
| | | | |
| | | | |
| | | | |
| | | | |

| | |
| --- | --- |
| Sprog: | Engelsk |
| Version: | 03/04/2017 |
| Filstørrelse: | 4.8 MB |
| Filnavn: | BA00296PEN_1616.pdf |

Betjeningsvejledining (BA)

Cerabar S / Deltabar S / Deltapilot S, Description of device functions FOUNDATION Fieldbus V 04.00.zz

Betjeningsvejledining (BA)

Engelsk version - 04/2017

New version available in English

Cerabar S PMC71, PMP71, PMP75 Pressure transmitter Deltabar S FMD77, FMD78, PMD75 Differential pressure transmitter Deltapilot S FMB70 Hydrostatic pressure transmitter

| | | | |
| --- | --- | --- | --- |
| | EN | DA | |
| | | | |
| | | | |
| | | | |
| | | | |
| | | | |

| | |
| --- | --- |
| Sprog: | Engelsk |
| Version: | 03/04/2017 |
| Filstørrelse: | 6.3 MB |
| Filnavn: | BA00303PEN_1716.pdf |

Betjeningsvejledining (BA)

Cerabar S PMC71, PMP71, PMP75 FOUNDATION Fieldbus (V 04.00.zz) Operating Instructions

Betjeningsvejledining (BA)

Engelsk version - 04/2017

New version available in English

Pressure transmitter with ceramic and metal sensors Overload-resistant and function-monitored; Communication via FOUNDATION Fieldbus

| | | | |
| --- | --- | --- | --- |
| | EN | DA | |
| | | | |
| | | | |
| | | | |
| | | | |
| | | | |

| | |
| --- | --- |
| Sprog: | Engelsk |
| Version: | 03/04/2017 |
| Filstørrelse: | 4.3 MB |
| Filnavn: | BA00302PEN_1816.pdf |

Betjeningsvejledining (BA)

Cerabar S PMC71, PMP71, PMP75 HART V02.30.zz Operating Instructions

Betjeningsvejledining (BA)

Engelsk version - 03/2018

New version available in English

Pressure transmitter with ceramic and metal sensors

| | | | |
| --- | --- | --- | --- |
| | EN | DA | |
| | | | |
| | | | |
| | | | |
| | | | |
| | | | |

| | |
| --- | --- |
| Sprog: | Engelsk |
| Version: | 01/03/2018 |
| Filstørrelse: | 2 MB |
| Filnavn: | BA00271PEN_1916.pdf |

Betjeningsvejledining (BA)

Cerabar S / Deltabar S / Deltapilot S HART V02.30.zz Description of Instrument Functions

Betjeningsvejledining (BA)

Engelsk version - 03/2018

New version available in English

Cerabar S PMC71, PMP71, PMP75 Pressure transmitter Deltabar S FMD77, FMD78, PMD75 Differential pressuretransmitter Deltapilot S FMB70 Hydrostatic pressure transmitter

| | | | |
| --- | --- | --- | --- |
| | EN | DA | |
| | | | |
| | | | |
| | | | |
| | | | |
| | | | |

| | |
| --- | --- |
| Sprog: | Engelsk |
| Version: | 01/03/2018 |
| Filstørrelse: | 4.8 MB |
| Filnavn: | BA00274PEN_1816.pdf |

Cerabar S, Deltabar S, Deltapilot S

Engelsk version - 12/2014

New version available in English

Cerabar S, Deltabar S, Deltapilot S Process pressure measurement/differntial pressure measurement/hydrostatic level measurement V 04.00.zz

| | | | |
| --- | --- | --- | --- |
| | EN | DA | |
| | | | |
| | | | |
| | | | |
| | | | |
| | | | |

| | |
| --- | --- |
| Sprog: | Engelsk |
| Version: | 10/12/2014 |
| Filstørrelse: | 579.8 KB |
| Filnavn: | KA00252PA2_1514.pdf |

Cerabar S, Deltabar S, Deltapilot S

Engelsk version - 12/2014

New version available in English

Cearabar S - pressure transmitter Deltabar S - differential pressure transmitter Deltapilot S - hydrostatic transmitter

| | | | |
| --- | --- | --- | --- |
| | EN | DA | |
| | | | |
| | | | |
| | | | |
| | | | |
| | | | |

| | |
| --- | --- |
| Sprog: | Engelsk |
| Version: | 10/12/2014 |
| Filstørrelse: | 580 KB |
| Filnavn: | KA00244PA2_1514.pdf |

Cerabar S PMC71, PMP71, PMP75

Dansk version - 06/2022

New version available in English

Procestrykmåling

| | | | |
| --- | --- | --- | --- |
| | EN | DA | |
| | | | |
| | | | |
| | | | |
| | | | |
| | | | |

| | |
| --- | --- |
| Sprog: | Dansk |
| Version: | 30/06/2022 |
| Filstørrelse: | 1.2 MB |
| Filnavn: | KA01025PDA_1922-00.pdf |

Cerabar S, Deltabar S, Deltapilot S

Engelsk version - 03/2018

New version available in English

Cearabar S - pressure transmitter Deltabar S - differential pressure transmitter Deltapilot S - hydrostatic level measurement V02.30.zz

| | | | |
| --- | --- | --- | --- |
| | EN | DA | |
| | | | |
| | | | |
| | | | |
| | | | |
| | | | |

| | |
| --- | --- |
| Sprog: | Engelsk |
| Version: | 01/03/2018 |
| Filstørrelse: | 61.8 KB |
| Filnavn: | KA00218PA2_1717.pdf |

Cerabar S, Deltabar S, Deltapilot S - Exchange of the push buttons

Engelsk version - 05/2021

New version available in English

Cerabar S, Deltabar S, Deltapilot S - Exchange of the push buttons

| | |
| --- | --- |
| Sprog: | Engelsk |
| Version: | 17/05/2021 |
| Filstørrelse: | 396.6 KB |
| Filnavn: | KA00610PA2_0312.pdf |

Cerabar S, Deltabar S, Deltapilot S - Exchange of HistoROM module

Engelsk version - 04/2021

New version available in English

CerabarS, Deltabar S, Deltapilot S - Exchange of HistoROM module

| | |
| --- | --- |
| Sprog: | Engelsk |
| Version: | 20/04/2021 |
| Filstørrelse: | 435.4 KB |
| Filnavn: | KA00599P_A2.pdf |

Cerabar S PMC71, PMP71, PMP75

Dansk version - 06/2022

New version available in English

Procestrykmåling

| | | | |
| --- | --- | --- | --- |
| | EN | DA | |
| | | | |
| | | | |
| | | | |
| | | | |
| | | | |

| | |
| --- | --- |
| Sprog: | Dansk |
| Version: | 30/06/2022 |
| Filstørrelse: | 1.3 MB |
| Filnavn: | KA01022PDA_1922-00.pdf |

Cerabar S PMC71, PMP71, PMP75

Dansk version - 06/2022

New version available in English

Procestrykmåling

| | | | |
| --- | --- | --- | --- |
| | EN | DA | |
| | | | |
| | | | |
| | | | |
| | | | |
| | | | |

| | |
| --- | --- |
| Sprog: | Dansk |
| Version: | 30/06/2022 |
| Filstørrelse: | 1.2 MB |
| Filnavn: | KA01019PDA_1822-00.pdf |

Exchange of electronics on Cerabar S, Deltabar S, and Deltapilot S Austausch der Elektronik am Cerabar S, Deltabar S, Deltapilot S

Engelsk version - 04/2012

New version available in English

Exchange of electronics on Cerabar S, Deltabar S, and Deltapilot S FMB70-, FMD72-, FMD76-, FMD77-, FMD78-, PMC71-, PMD70-, PMD75-, PMP71-, PMP72-, PMP75-

| | |
| --- | --- |
| Sprog: | Engelsk |
| Version: | 24/04/2012 |
| Filstørrelse: | 264.7 KB |
| Filnavn: | KA678P-a2_0808.pdf |

Conversion instructions Cerabar S PMC/PMP7x and Deltabar S PMD/FMD7x from software version 1.x to software Version 2.x or higher

Engelsk version - 05/2021

New version available in English

Conversion instructions Cerabar S PMC/PMP7x and Deltabar S PMD/FMD7x from software version 1.x to software Version 2.x or higher

| | |
| --- | --- |
| Sprog: | Engelsk |
| Version: | 19/05/2021 |
| Filstørrelse: | 2.3 MB |
| Filnavn: | KA00615PA2_0108.pdf |

Installationsvejledning (EA)

Electronics Installation Instructions

Installationsvejledning (EA)

Engelsk version - 12/2017

New version available in English

Cerabar S PMC71, PMP71, PMP75, Deltabar S FMD77, FMD78, PMD75, Deltabar FMD71, FMD72, Deltapilot S FMB70

| | | | |
| --- | --- | --- | --- |
| | EN | DA | |
| | | | |
| | | | |

| | |
| --- | --- |
| Sprog: | Engelsk |
| Version: | 31/12/2017 |
| Filstørrelse: | 409.2 KB |
| Filnavn: | EA01210PA2_0217.pdf |

Installationsvejledning (EA)

Cable separate version Installation Instructions

Installationsvejledning (EA)

Engelsk version - 01/2017

New version available in English

Cerabar M, Cerabar S, Deltabar S, Deltapilot M, Deltapilot S

| | |
| --- | --- |
| Sprog: | Engelsk |
| Version: | 31/01/2017 |
| Filstørrelse: | 324.7 KB |
| Filnavn: | EA01192PA2_0117.pdf |
Indlæs flere resultater