Oversigt over specifikationer
Measurement range

ORP: –1 500 to 1 500 mV
Application B
• pH: 0 to 14
Application H
• pH: 0 to 12

Process temperature

Application B and H:
0 to 140 ° C (32 to 284 ° F)
Version TB:
0 to 140 ° C (32 to 284 ° F)
Version TU, TP (pressurized reference):
0 to 140 ° C (32 to 284 ° F) (140 ° C (284 ° F) for sterilization only)
maximum 100 ° C (212 ° F) in continuous operation due to increasing
pressure drop at T> 100 ° C (212 ° F)

Process pressure

Application B: 0.8 to 14 bar (11.6 to 203 psi) absolute
Application H: 0.8 to 7 bar (11.6 to 101,5 psi) absolute
Anvendelsesområde
Memosens CPS76E is the heavy-duty specialist for simultaneous pH and ORP measurement. Its unique, contamination-resistant reference guarantees stable measurement in polluted, poisoning media and in media with low conductivity. Thanks to Memosens 2.0 digital technology, CPS76E combines maximum process integrity with simple operation. It resists moisture, enables lab calibration and offers extended storage of calibration and process data providing the perfect basis for predictive maintenance.
Processes in chemical industry and monitoring of processes with:
Quickly changing pH or ORP values

High proportion of electrode poisons such as H2S
With ATEX, IECEx, CSA C/US, NEPSI, Japan, INMETRO approvals for use in hazardous areas, zones 0, 1 and 2.
Fordele
Memosens 2.0 offers extended storage of calibration and process data, enabling better trend identification and providing a future-proof basis for predictive maintenance and enhanced IIoT services.

Simultaneous measurement of pH, ORP and rH values (in rH mode) provides a better process overview and allows for a tighter process control.

Its optional pressurized reference ensures reliable measurement in blocking media, such as dispersions.

Unique ion trap prevents poisoning of the electrode's junction and reference ensuring a long sensor lifetime.

Flexible installation thanks to optional upside-down mounting.

Maximum process safety through non-contact, inductive signal transmission.

Reduced operating costs thanks to minimized process downtime and extended sensor lifetime.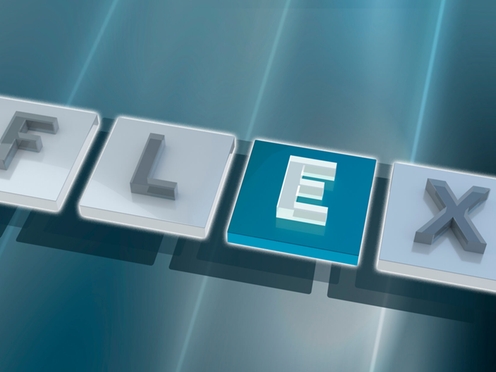 Enkle produkter

Nemme at vælge, installere og betjene
Teknisk ydeevne
Enkelhed
Standardprodukter

Pålidelige og robuste med lav vedligeholdelse
Teknisk ydeevne
Enkelhed
Avancerede produkter

Funktionelle og praktiske
Teknisk ydeevne
Enkelhed
Specialiserede produkter

Designet til krævende applikationer
Teknisk ydeevne
Enkelhed
FLEX valg
Teknisk ydeevne
Enkelhed

Fundamental

Få dækket dine basale målebehov

Teknisk ydeevne

Enkelhed

Lean

Administrer nemt dine kerneprocesser

Teknisk ydeevne

Enkelhed

Extended

Optimer dine processer med innovative teknologier

Teknisk ydeevne

Enkelhed

Xpert

Til de mest udfordrende applikationer

Teknisk ydeevne

Enkelhed
Loading alternative products
Måske også interessant for dig
Følerproduktion: præcision i glas

Nøjagtigheden for et målepunkt står og falder med føleren. Vi har følereksperterne og udstyret til at kunne give dig konsekvent høj nøjagtighed og følere af høj kvalitet.

Akkrediteret pH-bufferproduktion

Vores fuldt akkrediterede kalibreringslaboratorium for pH-buffere opfylder selv de højeste kundekrav og garanterer pålidelighed for dine pH-målinger.