Har du allerede købt dette produkt?
Log på softwareportalen for at få den nyeste version.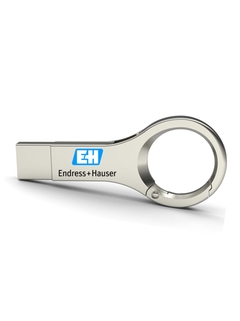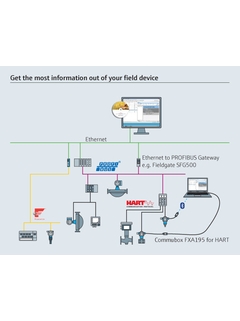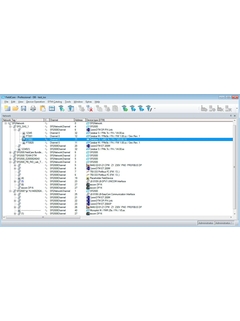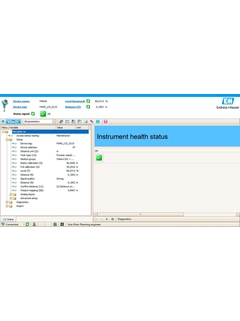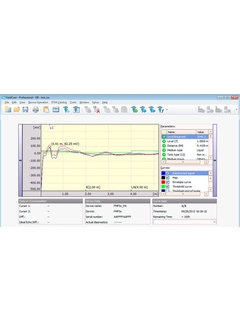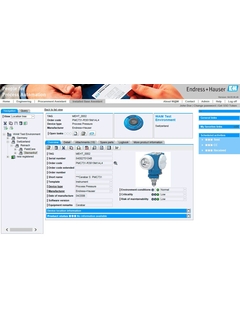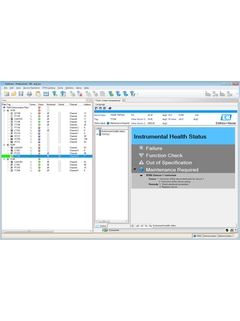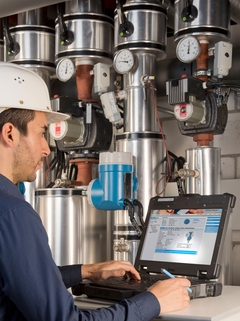 Oversigt over specifikationer
Features

Configuration and commissioning of Endress+Hauser and third-party field devices based on DTM technology

Plant view: logical view of plant with tagging and archiving. 

Document management: storage of key documents together with the device TAG

Inventory view: list of all devices in the plant with convenient search and filter function. 

Communication protocols

HART, WirelessHART, PROFIBUS, FOUNDATION Fieldbus, Modbus, IO-Link and EtherNet/IP protocols 

Endress+Hauser service protocols (for enabling access to Endress+Hauser instruments independently of the fieldbus protocol.)

CommDTMs

for HART, PROFIBUS, FOUNDATION Fieldbus 

for Endress+Hauser interface and gateways for remote maintenance
Anvendelsesområde
FieldCare is Endress+Hauser's universal tool for configuring field devices that provides a range of functionality from device parameterization to engineered Condition Monitoring solutions.

Configuration and management of smart field devices in a facility

Easy device configuration, maintenance management, condition-based maintenance and life cycle management

Can be adapted to different needs depending on the license, and is therefore upgradeable at any time
Fordele
Supplied with a complete library of certified DTMS (Device Type Manager) for operation of all Endress+Hauser field devices, has CommDTMs for HART,PROFIBUS, FOUNDATION Fieldbus, IO-Link and Endress+Hauser protocols

Operates all third-party gateways, actuators, remote I/O systems and sensors supporting the FDT standard

Ensures full functionality for all Endress+Hauser and third-party devices with DTMs and offers generic profile operation for any third-party fieldbus device that does not have a vendor DTM

Integrates all registered HART and FOUNDATION Fieldbus as well as IO-Link field devices without DTMs using iDTM technology

Scans, identifies, assigns DTMs and adds devices to network automatically

Enables connection to the Endress+Hauser life cycle management tool (LCM)
Loading alternative products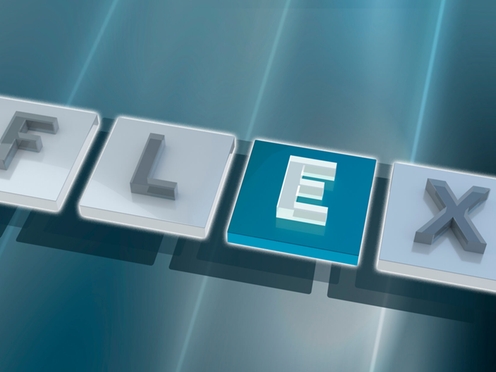 Enkle produkter

Nemme at vælge, installere og betjene
Teknisk ydeevne
Enkelhed
Standardprodukter

Pålidelige og robuste med lav vedligeholdelse
Teknisk ydeevne
Enkelhed
Avancerede produkter

Funktionelle og praktiske
Teknisk ydeevne
Enkelhed
Specialiserede produkter

Designet til krævende applikationer
Teknisk ydeevne
Enkelhed
FLEX valg
Teknisk ydeevne
Enkelhed

Fundamental

Få dækket dine basale målebehov

Teknisk ydeevne

Enkelhed

Lean

Administrer nemt dine kerneprocesser

Teknisk ydeevne

Enkelhed

Extended

Optimer dine processer med innovative teknologier

Teknisk ydeevne

Enkelhed

Xpert

Til de mest udfordrende applikationer

Teknisk ydeevne

Enkelhed
Måske også interessant for dig
Gå til softwareportalen

Software, opdateringer og komplette enhedsdriverbiblioteker kan downloades på softwareportalen. Softwareportalen gør det også muligt at aktivere dit softwareprodukt og administrere softwarelicenser.