Niveaumåling med velkendt og gennemprøvet teknologi
Micropilot FMR10 og FMR20 var de første kompakte radarer på markedet. I dag er de førstevalg til berøringsfri niveaumåling hos mange kunder indenfor vand- og spildevandsindustrien.
Med Micropilot FMR10 og FMR20 kan Endress+Hauser tilbyde gennemprøvede løsninger til niveaumåling til vandbehandling indenfor alle industrier.
Det er muligt at tilgå alle værdier og hele menuen via Bluetooth®-teknologi og den velkendte SmartBlue app. Herved kan du spare tid både ved idriftsættelse, drift og vedligeholdelse og samtidig få fuld kontrol over hvordan målerne har det.

Benefits
Hurtig levering

Hurtig og enkel idriftsættelse

Fuld kontrol over din niveaumåling med Bluetooth®-teknologi og SmartBlue app

Gennemprøvet og anerkendt industristandard

Konkurrencedygtig pris
Fuld adgang til data med Bluetooth® og SmartBlue app
Endress+Hauser har valgt at benytte sig af Bluetooth®-teknologien for at opnå fjernadgang og samtidig have mulighed for at tilbyde et ultra kompakt design. For at give dig fuld adgang til alle data, anvendes Endress+Hausers SmartBlue app, som i sin enkelhed bare downloades til enten Android eller iOS (iPhone og iPad). Derefter kan radaren idriftsættes på mindre end 1 minut med de mest almindelige parametre. Under drift er det muligt at hente data på alle installerede radarer både på målte værdier, måler status og sågar kurver over flere dages værdier.

En rigtig vandhund i kompakt design
Micropilot FMR10 og FMR20 er kompakte radarer med integreret antenne. Dette betyder at radarerne kan tilpasses selv i applikationer med snævre forhold.
Samtidig er ledninger og elektronik hermetisk forseglet, hvilket eliminerer vandindtrængning og tillader drift under selv barske miljøforhold. Mircropilot FMR20 kan desuden anvendes i kritiske områder (ATEX).

Radar kontra ultralyd
Micropilot FMR10 og FMR20 er 2 tråds radarmålere for 4-20 mA med fortrådning direkte i PLCen og kan derfor nemt erstatte både ultralydsniveaumålere og hydrostatiske niveaumålere.
Radaren vinder mere og mere indpas ved niveaumåling i vand og spildevands applikationer og det er med god grund. Under flere forhold vil radaren give en mere stabil måling end en ultralydsmåling, men radaren har også sine begrænsninger.
En radar måler vil give en mere nøjagtig og robust måling hvor der kan forefindes gas, stærk vind eller temperatur udsving. Her kan en ultralyds måler blive påvirket og måske helt miste signalet.
Til gengæld bør man være opmærksom på at en radarmåler kan have sine begrænsninger ved tilisning og ved høj kondens.

En skarp pris og hurtig levering
Micropilot FMR10 er til alle standard applikationer og kan dermed findes via Endress+Hauser's online shop: Mit Endress+Hauser.
Micropilot FMR20 er til mere komplicerede applikationer og har flere valgmuligheder – f.eks. en ATEX version. Her kræves der ofte en god vejledning for at finde den rigtige måler.
Prisen og leveringstiden på Micropilot FMR10 og FMR20 er konkurrencedygtig, så kontakt os allerede i dag!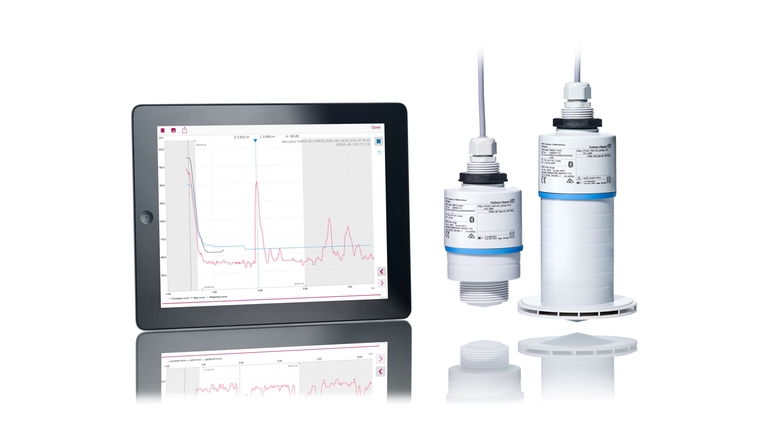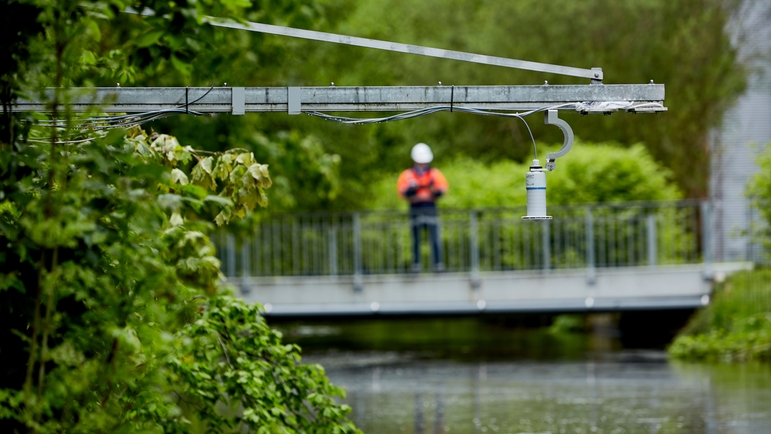 Downloads