Digital oxygen sensor
Oxymax COS51D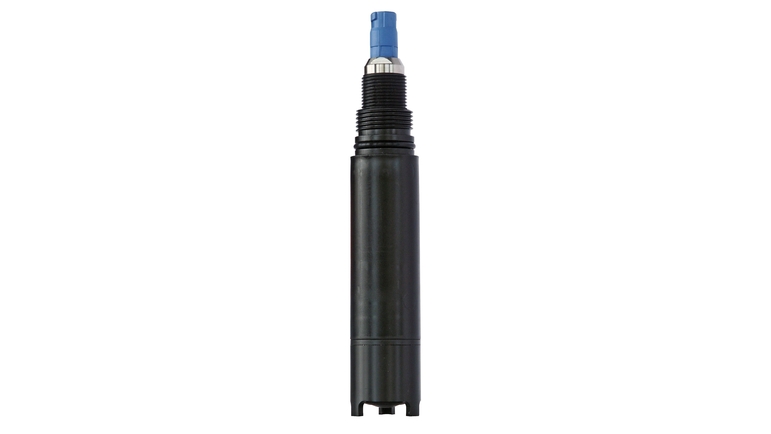 Memosens amperometric oxygen sensor for water, wastewater and utilities
Oxymax COS51D is a reliable and highly accurate oxygen sensor for all kinds of water & wastewater applications (including hazardous areas). Designed to be low-maintenance with a long operating life, the sensor offers outstanding value for money. Thanks to Memosens digital technology, the Oxymax COS51D combines maximum process and data integrity with simple operation. It resists corrosion and moisture, enables lab calibration and facilitates predictive maintenance.
Hurtigvalg
Vælg blandt de foreslåede muligheder
Individuel konfiguration
Fortsæt dit valg blandt alle muligheder
Fordele

Maximum measurement accuracy

Logging of sensor load data for easy traceability

Intelligent, self-monitoring sensor

Minimum calibration effort thanks to simple air calibration

Long maintenance intervals

Approved for hazardous area use
Anvendelsesområde

Oxymax COS51D measures the dissolved oxygen concentration in:

Wastewater treatment plants:
- O2 control in the aeration basin
- Process water treatment and monitoring

Water works:
- Status monitoring of drinking water (oxygen enrichment, corrosion...
Dokumenter / Vejledninger / Software
Tilbehør / Reservedele
Set of 2x membrane cap COY31-WP

2 pcs. ready made for sensors COS31, COS41 and COS51D standard

Set of 2x membrane cap COY31S-WP

2 pcs. ready made for sensors COS31, COS71 and COS51D (fast)

Elektrolyte COY3-F

10 pcs. plastic ampoules, for sensors COS3/3S/COS4 and COS31/41/51D/71.

Sealing set COY31-OR

3 pieces O-rings for sensors COS31, COS41, COS51D and COS71.

Polishing foil COY31-PF

10 pcs. for cleaning of the gold cathode for sensors COS31, COS41, COS51D and COS71.

Accessory kit COY31-Z

Content: COY3-F, COY31-WP, COY31-OR and COY31-PF for sensors COS31, COS41 and COS51D standard

Accessory kit COY31-S-Z

Content: COY3-F, COY31S-WP, COY31-OR and COY31PF for sensors COS31, COS71 and COS51D (fast)

Junction box RM

to lengthen the cable for Memosens/CUS31/41. Protection class IP 65, with 2x PG 13.5

COY 3-SK membrane protective basket

for immersion of diss. oxygen sensors COS31/41/51D/61/61D in fish ponds.

Meas. cable CYK10 Memosens

Application: digital sensors with inductive Memosens plug-in head Working limit: max. -20...135oC

Measuring cable CYK11 Memosens

Extension cable, Application: digital fixed cable sensors respectively CYK10. Operating temperature range: -30...90oC

Zero-point gel COY8

Zero point: Verification, calibration, adjustment at zero point of oxygen and disinfection sensors ::Amperometric and optical sensors ::12, 25 and 40mm diameter ::Application in the lab, in the field